BAR/BAT MITZVAH NOVELTIES
DANCE HEADS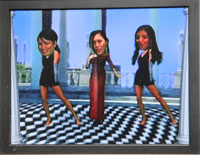 A NEW captivating and innovative party entertainment is taking the U.S. by strom. DANCE HEADS will keep guests of all ages entertained and coming back for more! Not just lip-synching, not just karaoke. DANCE HEADS superimposes participants` heads on professional dancers` bodies while they sing along to some of the greatest pop hits of all time. The outrageous effect is completed with fully animated backgrounds. Monitors allow delighted viewers to watch participants become singing, dancing stars! It`s hilarious, mesmerizing, and the hit of the party! Fun-filled entertainment for everyone! Each guests receives a DVD copy to enjoy at home. Create an event they`ll never forget with DANCE HEADS!
DANCE DANCE REVOLUTION
The hottest arcade game sweeping the country can now be available at your next event. Dance Dance Revolution will keep your guests on their feet all night long!
MONTE CARLO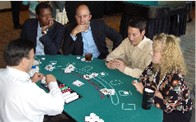 Our Monte Carlo Casino Nights are our most popular and highly requested events, providing interactive entertainment as a successful way to entertain your guests and clients.
Our casino packages feature your personal selection of our authentic games; including Craps, Roulette, Blackjack, Texas Hold`em Poker, Let It Ride Poker, and genuine Slot Machines.
CATCH THE MOMENT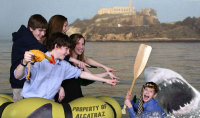 Catch The Moment uses its own proprietary, state-of-the-art, ChromaView Pro™ Software and patent pending CTM-BackLitt® Green Screen Technology, along with high-end digital cameras to capture your guest`s image, then place that image into an interactive setting. Your guests take home a unique keepsake of their experience and you have a one-of-a-kind memory of your special event!
LIVE SIMULCASTING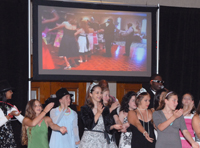 Live Simulcasting
You and your guests can be a star when your image is projected larger than
life on one of our state of the art jumbo video screens. Includes large
video screen, projector and operator with camera. A photo montage can be
produced and played for an additional fee.
CHOCOLATE FOUNTAINS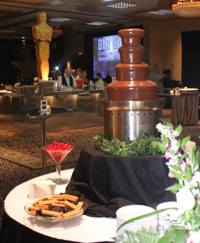 Let Big Day sweeten your next event with our Gourmet Chocolate Fountain.
2.5 Hours of Attended Service
Godiva Chocolate
Serves up to 300 Guests
Includes table linens, serving bowls, skewers, pretzels, cookies, marshmallows, and decorations
Fresh fruit available upon request at market price
BOBBLE HEAD PHOTO FRAMES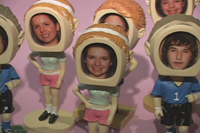 Our professional photographer will take a photo of your guests and transfer their face on to the Bobble Head doll of their choice. We offer an assortment of male and female sports figures.
GLITTER HENNA BODY ART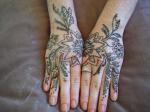 Add sparkle and fun to your next event with Glitter Henna Body Art. Our henna artist will create a temporary tattoo using 100% pure henna and all natural ingredients that lasts anywhere from a week to a month! With over 1,500 designs and 15 colors of glitter to choose from, we guarantee having something to please everyone!